Peninsula Science Fantasy Association
Updated 09 April 2014
---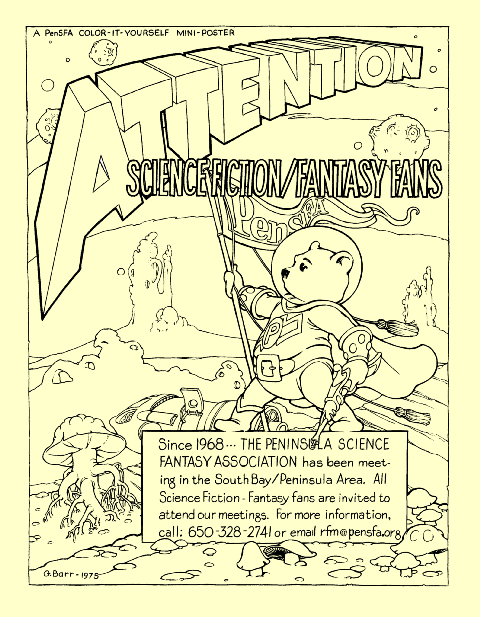 The Peninsula Science Fantasy Association (PenSFA) is still holding meetings on the San Francisco peninsula, in California. The purpose of the meetings is nominally to discuss science fiction; contact PenSFA's commander, Rich McAllister, for more information.
Meetings are nominally biweekly, but are sometimes skipped when there's a big convention going on, or nobody volunteers to host; it's rare for us to go for a month without at least one, though.
---
Problems or errors on this page? Contact webmaster@pensfa.org.